24 Nov

Martin Kanyike and the Youth on Rock Foundation – LGBTQ community in Uganda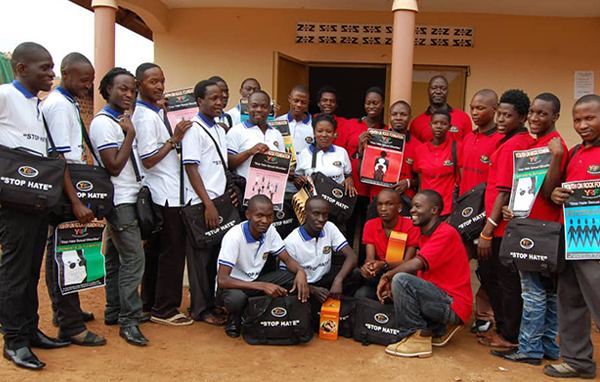 Last year we were blessed to have Martin Kanyike with us for a few months. He was sponsored by the Frankfurt HIV Foundation. He was here to network, learn, and share lessons learned from the incredble struggle for LGBTQ rights in Uganda. We continue to keep in touch with Martin and he still considers himself a member of CtK. The following is written by Martin:
"I am the founder of Youth on Rock Foundation- an LGBTQ community-based organization which serves mostly under-privileged LGBTQ residents in the slums of Kampala. Youth on Rock has been a core pillar in advocating for accessibility to LGBTQ-friendly quality health services in Uganda without stigma and discrimination. We have also orientatied religious, local, law and political leaders, and law enforcers officers on issues of human rights in order to promote, protect and respect the rights of LGBTQ community in Uganda. We have been a voice to LGBTQ community both nationally and internationally by creating awareness about violations against the LGBTQ community in Uganda. These violations include unlawful arrests, detention, forced evictions, murder, physical and verbal abuse due to sexual orientation We were involved in petitioning Scott Lively, an American gospel preacher who was among the religious leaders promoting hateful rhetoric against the LGBTQ community in Uganda.We have been involved in a number of campaigns which protect the rights of the LGBTQ community in Uganda elsewhere.
We appreciate the connection with the Church of Christ the King and hope to partner with one another in the future.
Martin Kanyike
The pictures show Martin and the organization in action in Uganda